A set of traveling furniture representations of Moses' Tabernacle. The candlestick is represented by the set of Seven Spirits banners.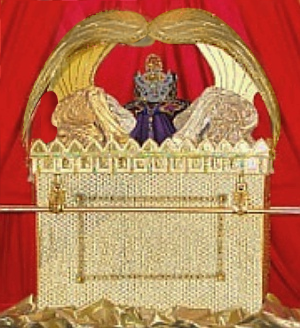 Ark of the Covenant and the Mercy Seat
...You who sit enthroned between the cherubim... Psalm 80:1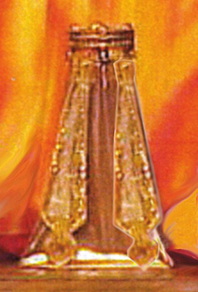 Altar of Incense
...the smoke of the incense of the prayers of the saints ascended up before God...Rev. 8:4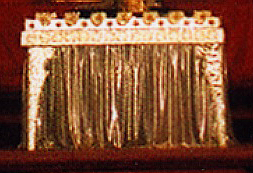 Table of Showbread
And Jesus said to them, "I am the bread of life...Jn 6:35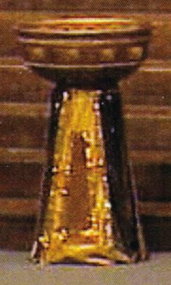 Laver
...you are clean through the Word I have spoken to you...Jn 15:3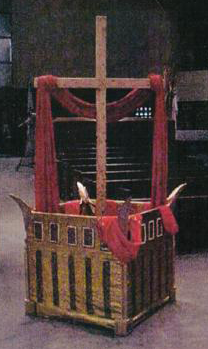 Brazen Altar
...without the shedding of blood there is no forgiveness. Hebrews 9:22

Candlestick
...and there were seven lamps of fire burning before the throne, which are the seven Spirits of God. Rev. 4:5
The
Tabernacle Furniture
was built for a traveling presentation event called "The Ark of His Presence". The furniture items are no longer in our possession, with the exception of the Seven Spirits banners. We later built a new version of the Ark and the Mercy Seat.